Episodes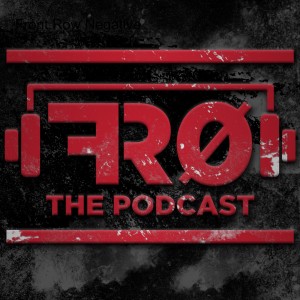 Tuesday Sep 13, 2022
Tuesday Sep 13, 2022
This episode we discuss our time at this year's Houston Horror Film Fest and the Clash at the Castle and All Out ppv's and we give our thoughts on the Backstage Brawl and happened. So crack a cold one and tune in to hear us ramble on for under 2 hours.
You can find books by John Wayne Comunale at: http://johnwayneisdead.com/jw-writes-
Follow us at:
Instagram: @FrontRowNegative
Facebook: https://www.facebook.com/TheFrontRowNegative
Visit our store at: https://www.teepublic.com/user/dudemahn069
Check us out at CrossTheStreamsMedia.com for links to all of our social media (Twitter/Facebook/Instagram/Etc.). You can also listen to everyone of our episodes on the site as well as check out our Merch and leave us a review.

Even more exciting is our new "Voicemail" feature. Go to our show page, click the mic icon in the bottom right corner and you can record a voicemail telling us how much you love us, or hate us, or what your favorite "very special episode" of a TV show, whatever you want to record and leave for us there. So CHECK THAT OUT!

While you are there, check out some of our sister shows on the network as well. 3 Beers and a Mic, The Dan Aykroyd Podcast, Secondary Heros, The Dorksmen, The Burt Reynolds and Charles Bronson Podcast, Art of Bore, The STS Guys, Toy Rewind, Beering Ain't Easy and of course.....Bernapatite. Just skip Movie Gap, nobody likes Chase.
This and more all at Crossthestreamsmedia.com